Welcome to the
Parisian Restaurant and Wine Bar
The Parisian is a French style brasserie as founded by Tarzi Cenador a native of Paris, in an effort to recreate the ambience and food of his homeland. An upbeat, lively atmosphere flavored by unique French music immediately puts you in a Parisian frame of mind. 
Our menu combines French Classics with a modern twist accompanied by unique selections of vegetables and sauces, as well as exclusive French, Washington State and California wine selections.
We offer a full bar with exclusive craft cocktails,
plus a selection of 30 wines by the glass and a reserve list of high end wines.
LIVE JAZZ BAND AT THE PARISIAN
AN ACOUSTIC QUARTET
EVERY THURSDAY NIGHT
from 5:30pm to 8:30pm
GET YOUR TABLE RESERVED!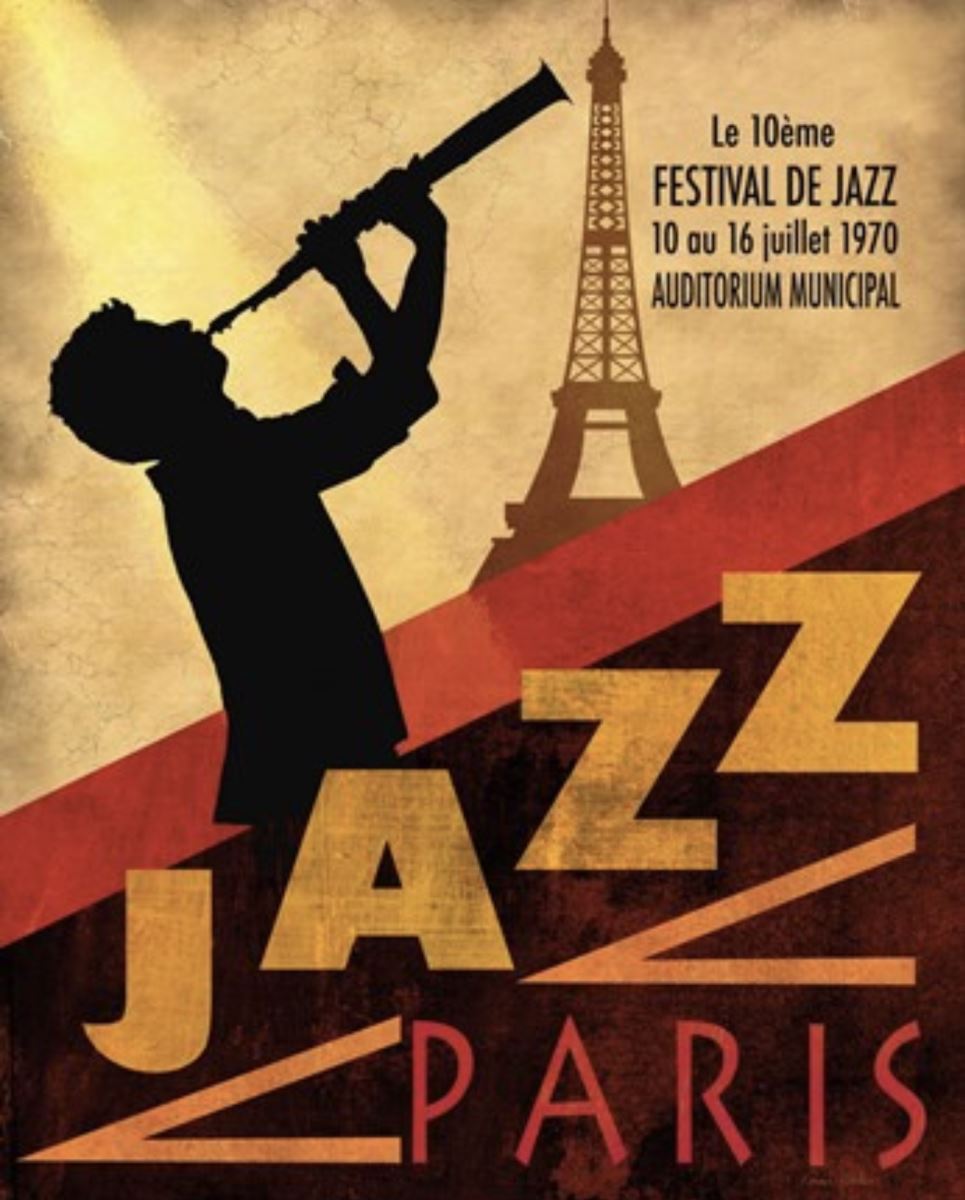 Also, So fun to be included in
The Weekend Fox's
"10 Perfect Places for a Girls Getaway in Florida"

FLAVOR PALM BEACH
WINE PAIRING DINNER
DISCOVER OUR EXCLUSIVE WINE PAIRING DINNER WHICH INCLUDES A THREE COURSE MENU AND A SELECTION OF TWO HIGH END GLASSES OF WINE FOR $65 PER PERSON. AVAILABLE DAILY.

DON'T CARE FOR WINE? ALL GOOD, JUST PICK THE THREE COURSE MENU FOR $45 PER PERSON.

ALSO ALL WEEK ENJOY THE REGULAR MENU PLUS OUR SPECIALS.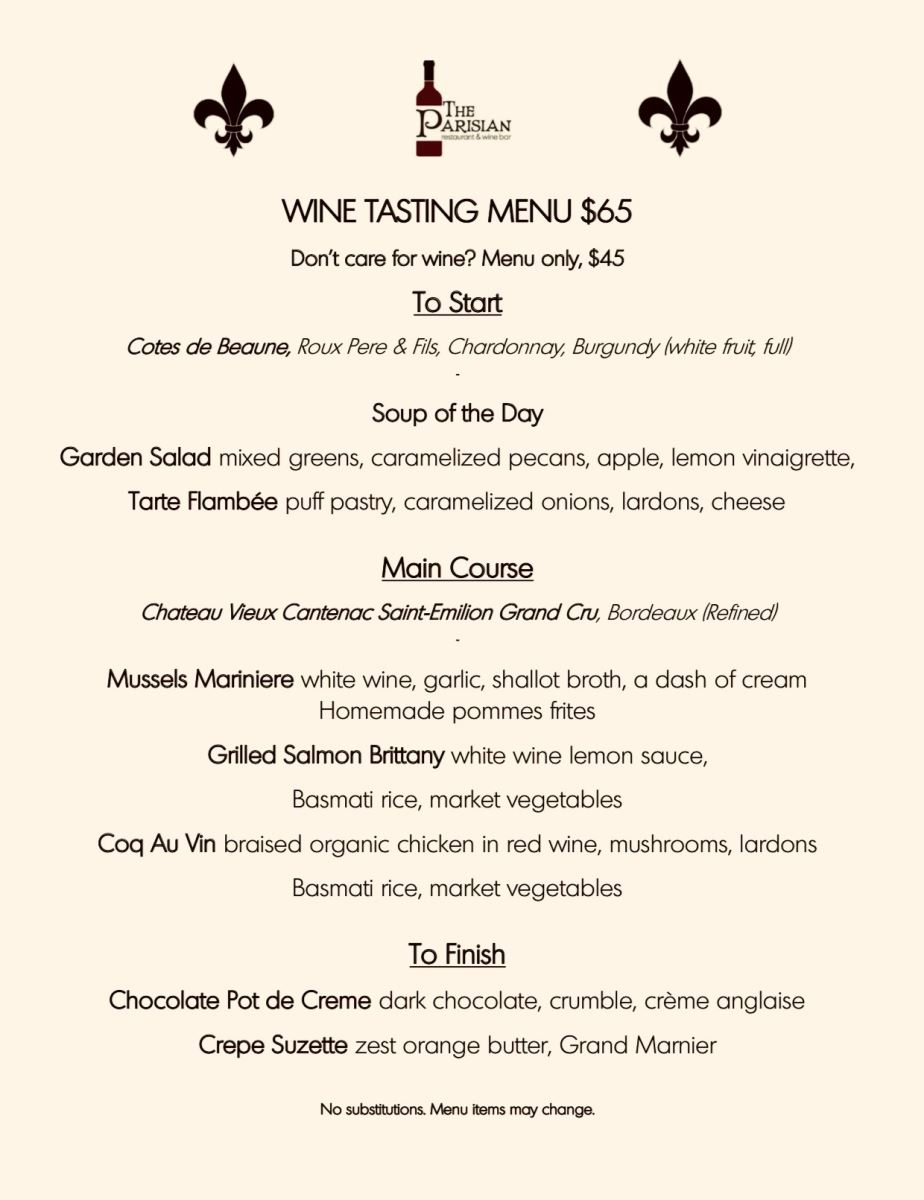 Thanks to Jupiter Magazine and Mark Spivak for sharing and describing my passion so accurately.
It makes me so proud to share my vision with all of you.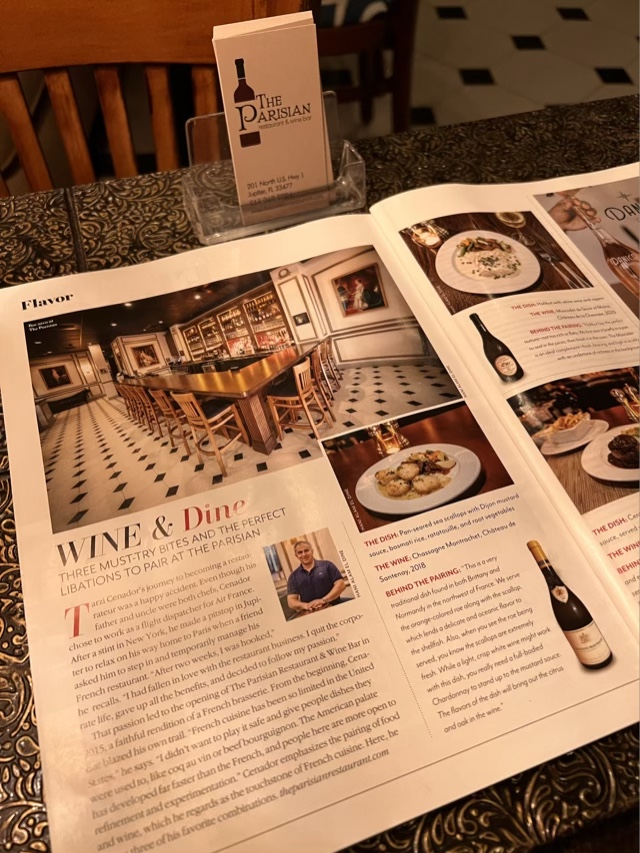 OUTDOOR SEATING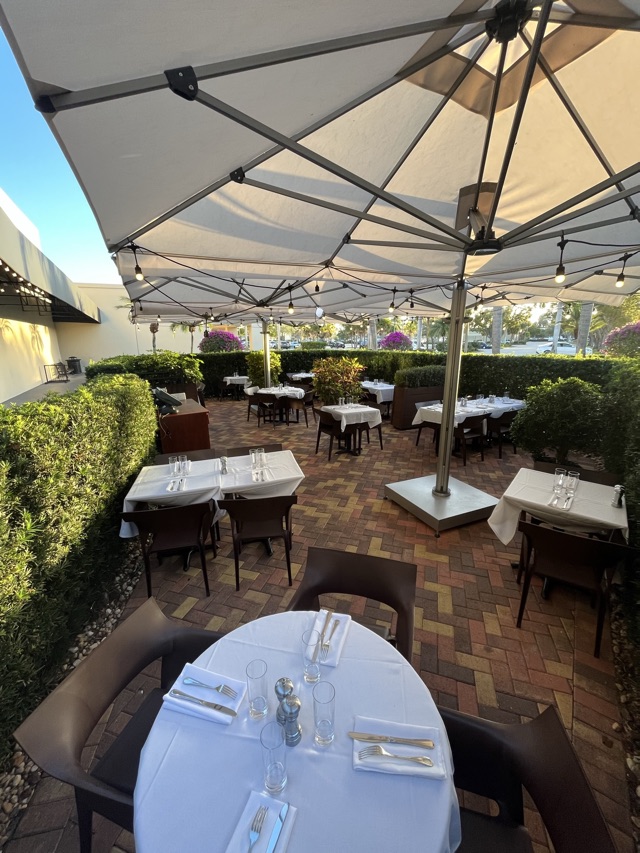 PEAR MARTINI
Grey Goose pear vodka, lemon, pear slice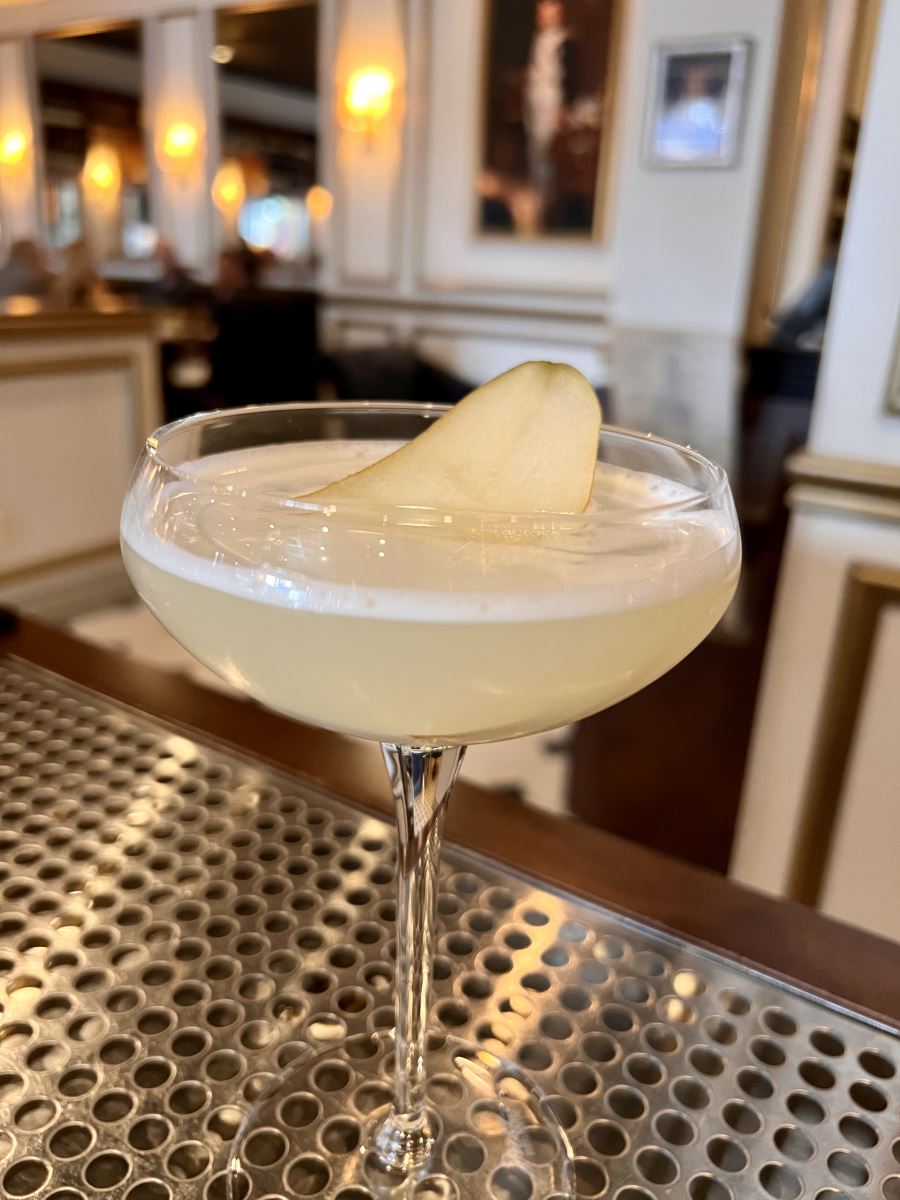 LA VIE EN ROSE 
Beefeater Strawberry Gin and Lemon, topped with Rosé Champagne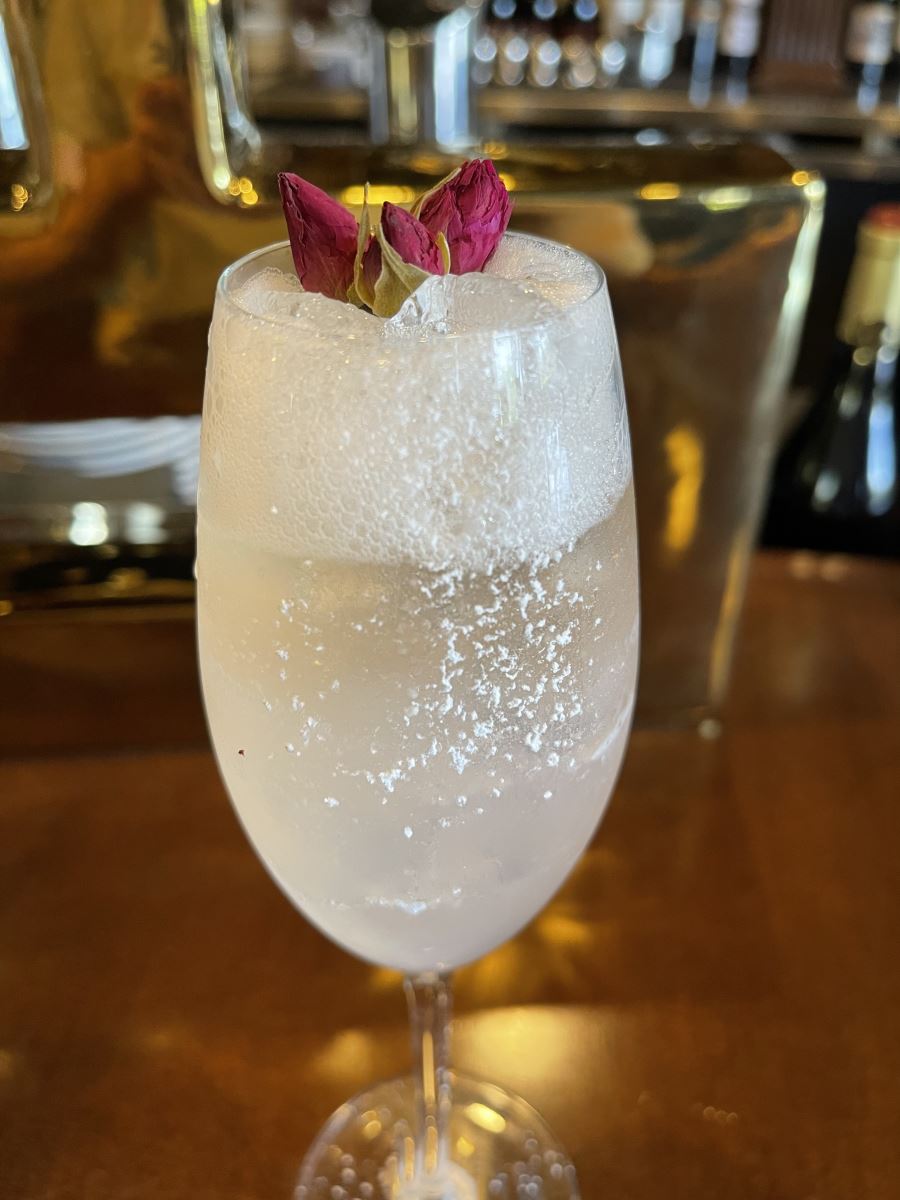 FOOD TV SHOW