Welcome to the
Parisian Restaurant and Wine Bar
The Parisian is a French style brasserie as founded by Tarzi Cenador a native of Paris, in an effort to recreate the ambience and food of his homeland. An upbeat, lively atmosphere flavored by unique French music immediately puts you in a Parisian frame of mind.  Our menu combines French Classics with a modern twist accompanied by unique selections of  vegetables and sauces, as well as exclusive French, Washington State and California wine selections. We offer 50 wines by the glass and a reserve list of high end wines from around the world.
READY FOR A ROMANTIC NIGHT OUT? 
WE'VE ELABORATED JUST FOR YOU 
A THREE COURSE DINNER 
FOR VALENTINES

(Space is limited as our tables are 6 ft apart from
each other inside and outside)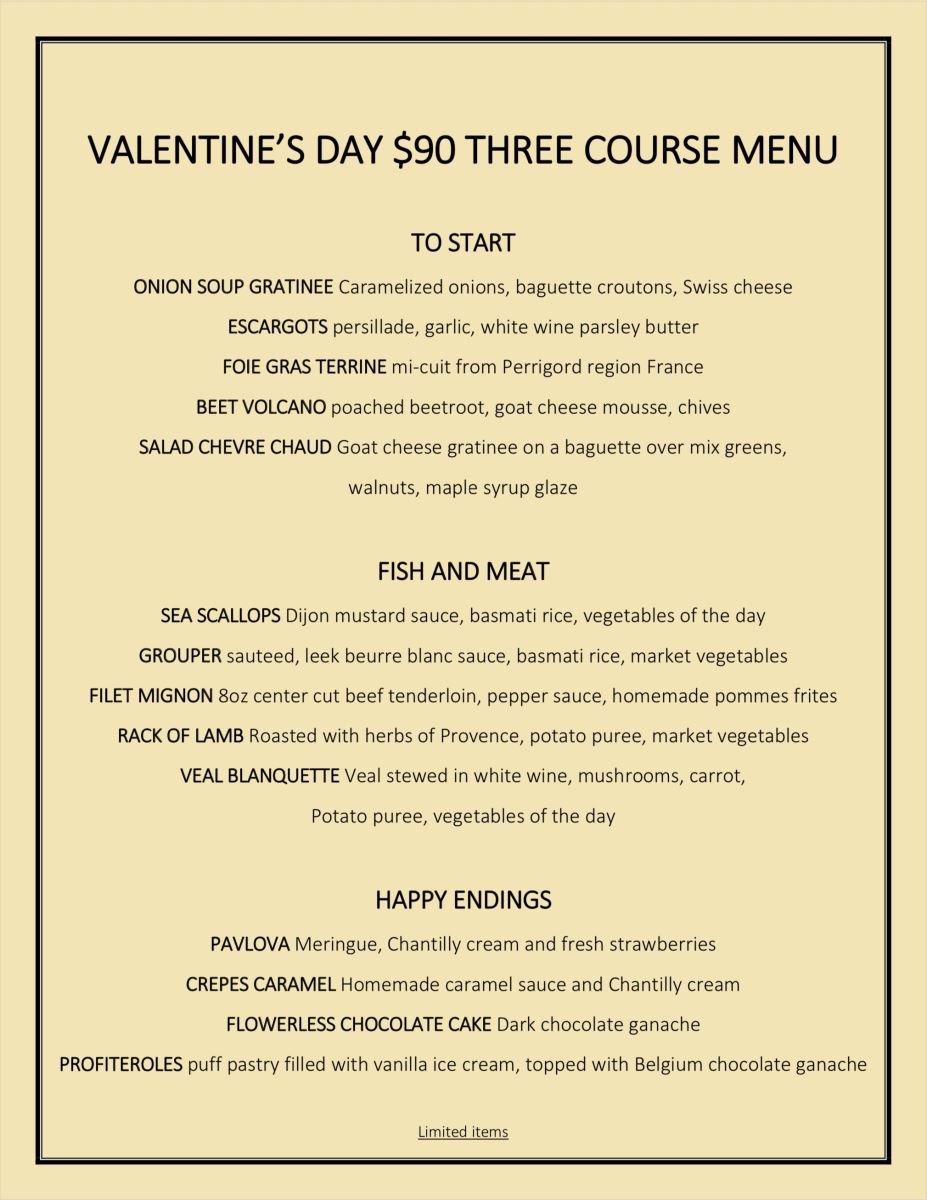 Open from 5pm to 9:00pm Monday to Sunday. 
and 5pm to 10pm Friday and Saturday.
 

Plus Our New Wine List is Here!
Featuring new Cabernets, Pinots and Chardonnay
from Napa, Sonoma and Bordeaux,
including a new Sancerre.
 
For those who prefer to take out, here's the new menu: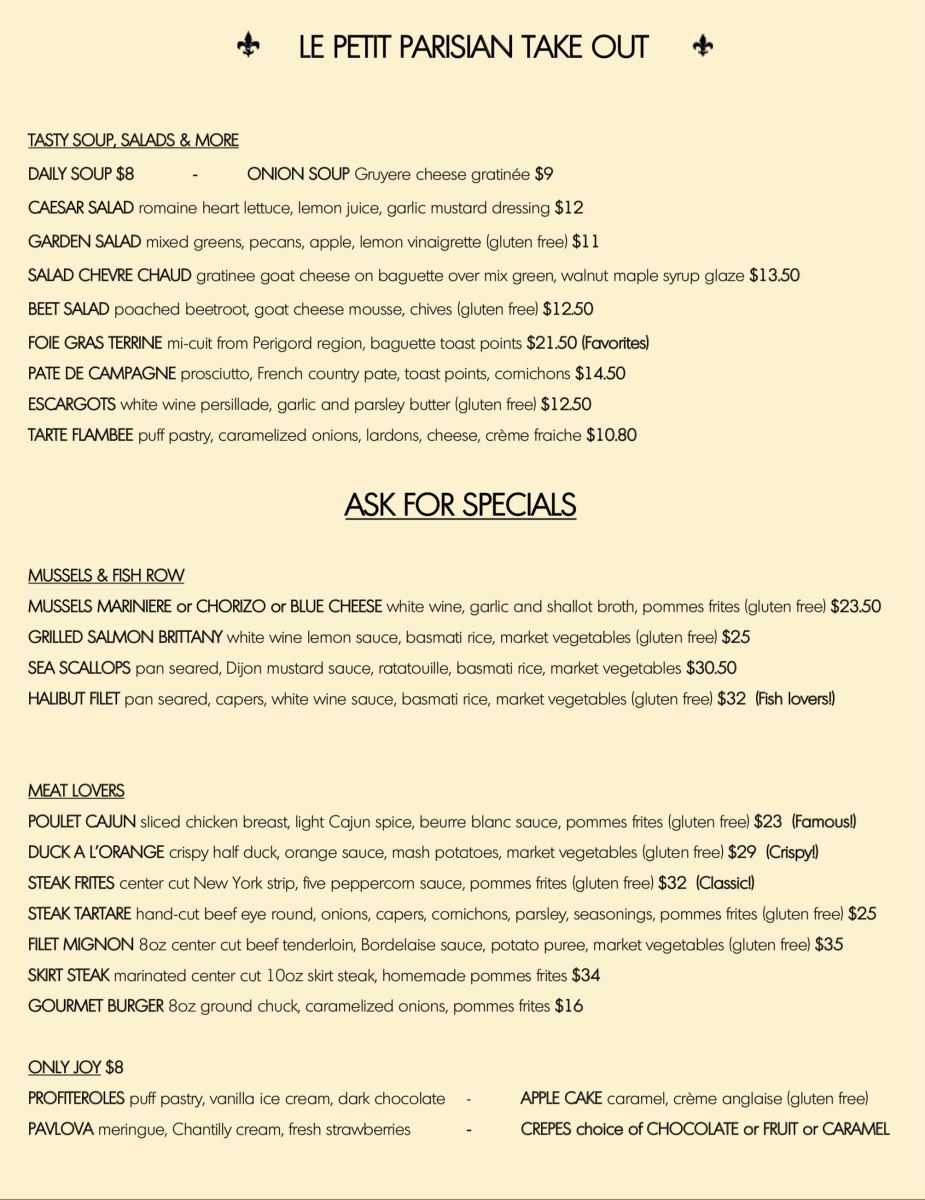 Call to place your order and we'll drop it to directly to your car.
Preorders accepted. 

Bon appétit!
To keep yourself in the loop, check your email or sign up at the bottom right of this page and follow us on Facebook (The Parisian Restaurant) or Instagram (@theparisianrestaurant) to get the latest info.  
With love, Tarzi.