Welcome to the
Parisian Restaurant and Wine Bar
The Parisian is a French style brasserie as founded by Tarzi Cenador a native of Paris, in an effort to recreate the ambience and food of his homeland. An upbeat, lively atmosphere flavored by unique French music immediately puts you in a Parisian frame of mind.  Our menu combines French Classics with a modern twist accompanied by unique selections of  vegetables and sauces, as well as exclusive French, Washington State and California wine selections. We offer 30 wines by the glass and a reserve list of high end wines from around the world.
 Introducing Le Petit Parisian
the take out version of your favorite dishes and wines. 
Our restaurant remains open to serve you Tue - Sun from 4pm to 8:00pm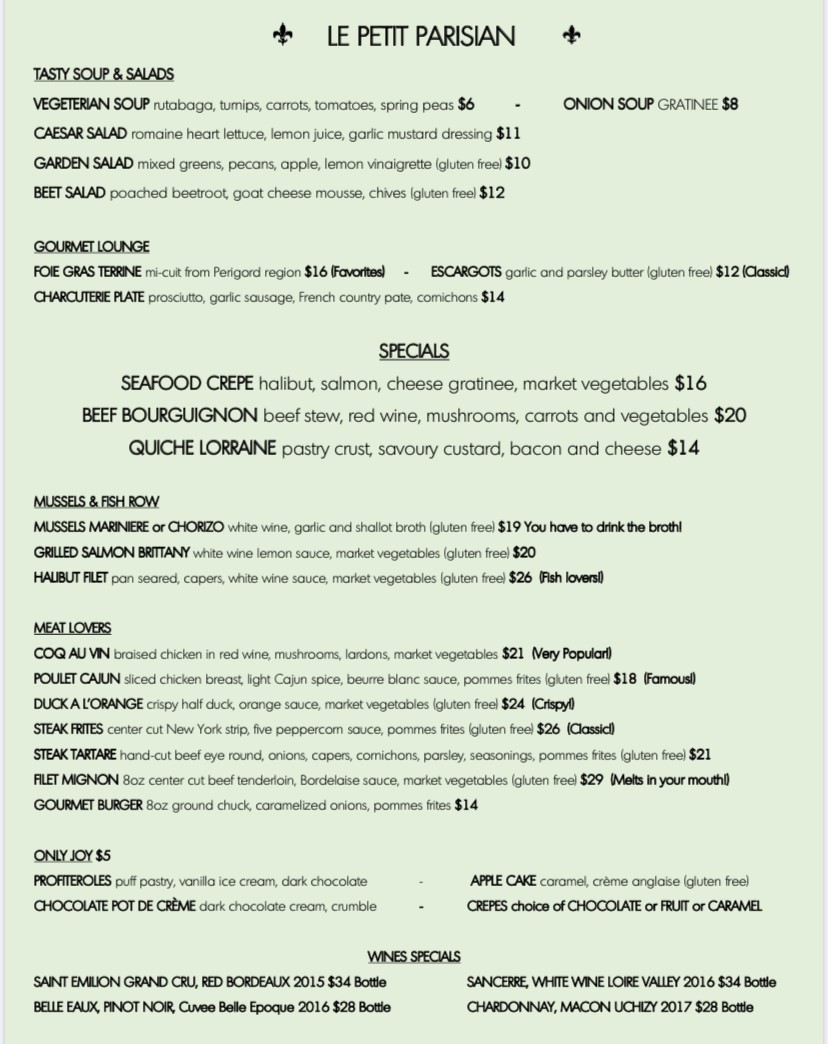 ?
Thank you and stay well!
With love,  Tarzi